Getting a sense of how and where people lived is one of the more interesting ways to make history come alive, so we visited several historical homes during our recent trip to Connecticut.
We expected to learn about some of men and women so important in colonial America, but the real surprise was learning more about a person familiar to us because of his ties to Michigan.
Mention William Beaumont to Detroit-area residents and they may tell you about their most recent hospital visit. Local history buffs also know about Beaumont's time as an Army surgeon in northern Michigan during the 1820s.
I live within several miles of one of William Beaumont Hospital's campuses. I also know about Beaumont's pioneering work and experiments in northern Michigan, where his observation of a patient with an open wound created by a musket shot built the basis for much of what we understand about human digestion. It still surprised me to learn Beaumont was born in Connecticut.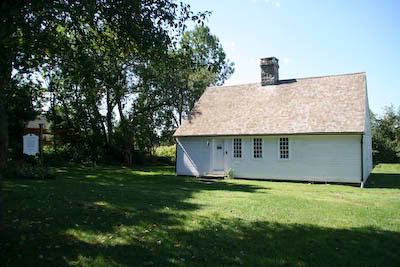 The simple white house in quiet Lebanon, Connecticut gave no hint of Beaumont's interesting life or his time spent in several Midwestern locations before ending his career as a civilian doctor in St. Louis, Missouri.
Nathan Hale's career and life was considerably shorter than Beaumont's, but he surely experienced a full lifetime of adventure and drama before his 1776 execution as a spy at age 21.
Young Nathan grew up in Coventry, Connecticut before going to Yale College and becoming a teacher. His teaching career ended as he became a military officer during what became America's Revolutionary War.
He volunteered to spy behind British lines. Captured in New York, he confessed his role as a spy and the British Army hanged him.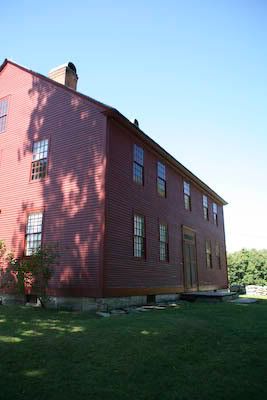 We learned about Hale's life at the Nathan Hale Homestead. Hale grew up on the homestead property, although his family completed the large red house currently standing there after his death.
Hale's pre-execution declaration that "I only regret that I have but one life to lose for my country" earned him enduring fame as a patriot and eventual naming as Connecticut's official State Hero.
Connecticut also recognizes the courage of Prudence Crandall as the official State Heroine.
The Rhode Island-born Quaker moved with her family to Canterbury, Connecticut. She attended a Friends' school in Rhode Island and taught elsewhere in Connecticut before returning to Canterbury and opening a school for young women in 1832.
Women found little in the way of academic opportunities at the time, especially when it came to more advanced studies. Educational opportunities for young African-American women were even scarcer.
Young Sarah Harris, an aspiring teacher and daughter of a free African-American farmer, sought admission to Crandall's school. Crandall admitted Harris as a student in 1833. Connecticut responded by passing a law restricting and nearly outlawing the teaching of African-Americans. Protests, harassment and violence led to closing the school and to Crandall moving out of the state.
Years later, Crandall received an official apology from Connecticut and a small yearly pension.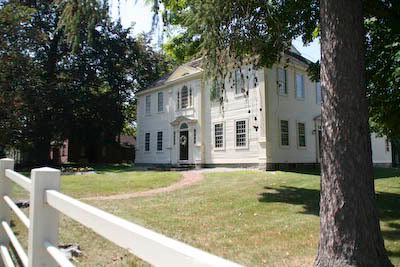 Today, the pale yellow Canterbury house stands as testament to Crandall's courage and houses a chronicle of some of the early efforts in progressive educational reform.
© Dominique King 2008