I always look forward to July and Detroit's annual Concert of Colors diversity festival.
The Concert of Colors is a cooperative venture between the Arab American National Museum, New Detroit (a coalition of community leadership aimed at positively impacting race relations), Detroit Symphony Orchestra and ACCESS (Arab Community Center of Economic and Social Services).
New Detroit and ACCESS established the event in 1993 as an outdoor festival at Chene Park on the Detroit riverfront. The Detroit Symphony Orchestra joined the presenting team in 2006, and the symphony's beautiful home at the Max M. Fisher Music Center became the festival's new home.
The weekend celebration of Detroit's cultural diversity offers plenty of free fun for everyone in the festival's outdoor area next to the Max that includes drumming circles, Native American hoop dancers and vendors where you can grab a quick samosa snack, get a henna tattoo or choose a unique gift from a selection of multicultural food and products. Organizers encourage especially budget-conscious festival goers to bring their own picnic meal to enjoy in the outside festival area.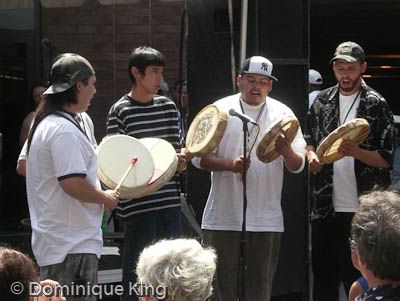 Inside the Max, an eclectic bill of artists entertain festival goers on two different stages—a larger Main Stage where the symphony calls home and a smaller stage in an adjacent room with a dance floor that quickly fills with dancers.
Concert of Colors offers every type of music imaginable, from symphonic selections to country folk to zydeco to rock, rap and more. This year's July 18-19 concert features a revue of some of the most distinctive and diverse acts from around the Detroit metropolitan area in a Super Session organized by Detroit musician and producer, Don Was.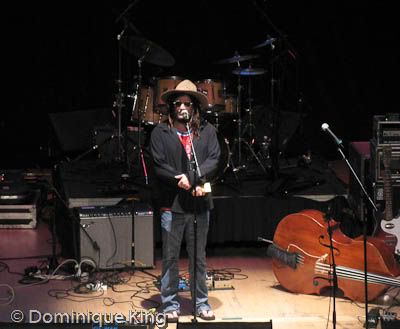 Thanks to Debbie Dubrow of Delicious Baby for creating and coordinating Photo Friday to link travel photos and blog posts across the Web.
© Dominique King 2009 All rights reserved