Check out the cool rides and hot guitar licks in the Rock Stars' Cars & Guitars 2 exhibit at The Henry Ford in Dearborn, Michigan.
We had a great time at the opening for this show, checking out more than 20 custom cars, 50 custom guitars, stage costumes and rock props—many of them donated by the music star owners themselves.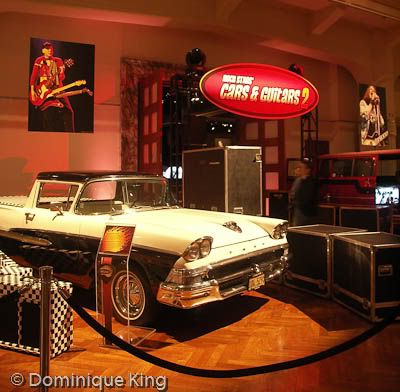 The cars were the real stars of this show—something clearly evident at the exhibit entrance where a black-and-white 1958 Ford Ranchero took center stage among amps and a photo of Cheap Trick's Rick Nielsen playing his five-neck Hamer guitar.
We saw the five-neck Hamer, one of B.B. King's "Lucille" guitars and many other instruments on display that day.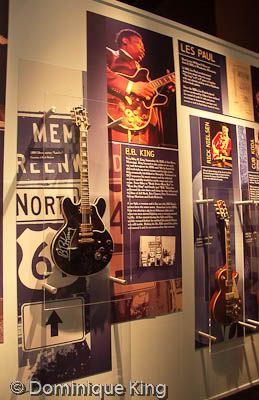 I particularly loved checking out custom cars like the pearl-lavender 1953 Buick Skylark, complete with a matching amp and guitar, belonging to Metallica's James Hetfield and Alice Cooper's lime-green "Billion Dollar Babies" themed 1939 Lincoln Zephyr.
Check out my post at The Urbane Life for a story about our visit and for photos of the Skylark, Zephyr and some of the other action that day.
Thanks to Debbie Dubrow of Delicious Baby for creating and coordinating Photo Friday to link travel photos and blog posts across the Web.
© Dominique King 2009