It's the time of year when some children start looking for the Easter Bunny to arrive at their homes carrying a basket of jelly beans and chocolate eggs.
But here in southeast Michigan, we're having one of those spring seasons where our bunny guests may need to borrow a sled or skis to get here.
Tim spotted this little guy on a lawn in our neighborhood and took me back over there so I could snap these shots to share here today.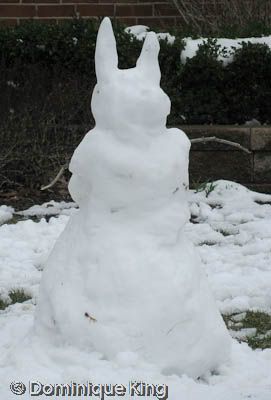 Gives a whole new meaning to the term "snow bunny", doesn't it?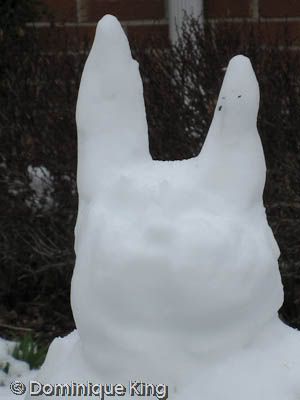 Thanks to Debbie Dubrow of Delicious Baby for creating and coordinating Photo Friday to link travel photos and blog posts across the Web.
© Dominique King 2009