Regular Midwest Guest readers remember that I've written about the Detroit Zoo's Arctic Ring of Life exhibit and its fabulous aquatic environment before, including yesterday's post about seeing a relatively rare session of polar bear play.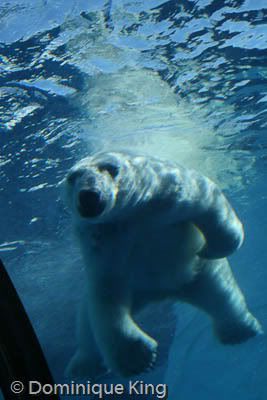 Everyone enjoyed the opportunity to take a lot of polar bear photos that day, and the kids visiting the zoo during their winter break seemed especially enamored with the polar bear frolics.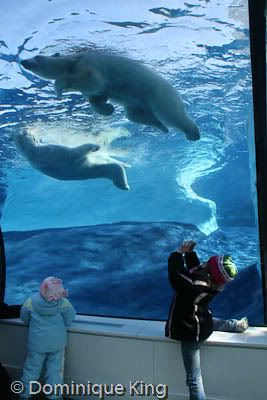 One young man even appeared to be imitating one of the bears' graceful movements as he watched her swim.
Be sure to check out yesterday's story, Polar bears play at the Detroit Zoo, for more photos and the complete story about Talini and her polar play pal.
Thanks to Debbie Dubrow of Delicious Baby for creating and coordinating Photo Friday to link travel photos and blog posts across the Web.
© Dominique King