Warmer weather means we can finally get back on the nature trails at Kensington Metropark, one of our favorite Detroit-area walking areas.
April and May are especially interesting for birdwatchers. The park's Wildwing Trail is a 2-1/2 mile that skirts the lake and includes a boardwalk that allows you a glimpse of the blue heron nesting area seen in these photos. The trail also tracks past an osprey watch area and a variety of wildflowers.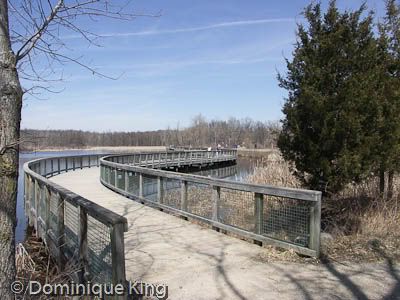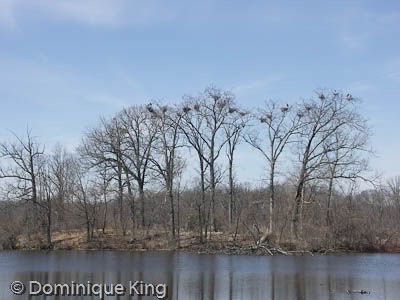 We were out in the park a few weeks ago, but the nature trails were still quite muddy and it was too cold and windy to linger for a long time near the lake. So, we opted for a shorter walk along a portion of the park's 8-plus-mile paved hike/bike trail circling Kent Lake.
I suspect it won't be long now before we take to the nature area trails and revisit Wildwing to see how our feathered friends are faring this season.
Thanks to Debbie Dubrow of Delicious Baby for creating and coordinating Photo Friday to link travel photos and blog posts across the Web.
© Dominique King 2009