This marks Midwest Guest's 100th post, so I thought I'd do something a little different and fly a little further from home by posting a few photos from our visit to Paris a couple years ago.
I loved people-watching at the Jardin des Tuileries.
This woman quickly drew a crowd, and I suspect she and her friends had a standing date at the park each day!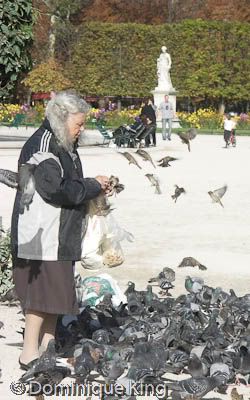 Her feathered friends flocked around her, with many of them eating from her hands or perching on her arms. Look closely at this shot where I included a cropped and enlarged version. One brave birdie flies right up into the woman's face as the Bird Lady of Jardin des Tuileries appears to somewhat testily tell it to wait its turn.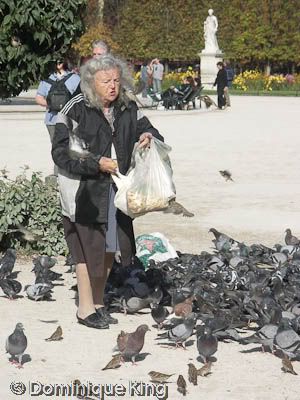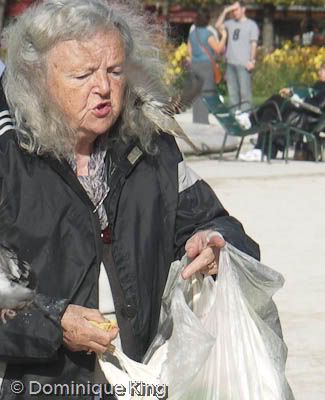 Thanks to Debbie Dubrow of Delicious Baby for creating and coordinating Photo Friday to link travel photos and blog posts across the Web.
© Dominique King