We photograph a lot of lighthouses when we travel during the summer and early autumn, but we rarely have the opportunity to take wintertime photos of the light towers. A summertime visit often means you get great shots of the towers set against a clear blue sky, and many lighthouses offer tours or the opportunity to climb the tower to see the view from the top of the light during warmer months.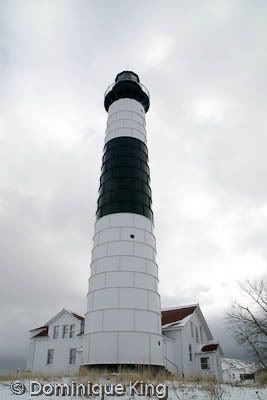 Wintertime at a lighthouse usually results in a very different experience with dreary weather, steel-grey skies and a site where even the outhouses close for the season. But the quiet isolation and beauty of some of these deserted beaches probably give visitors a much clearer picture of the lonely lives led by lighthouse keepers.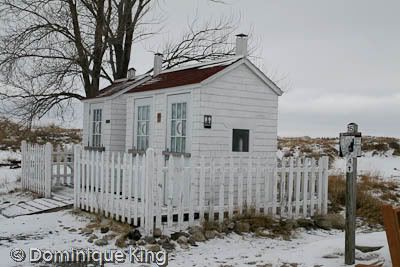 Here are a few more photos from our recent hike out to Big Sable Point Lighthouse in Ludington State Park.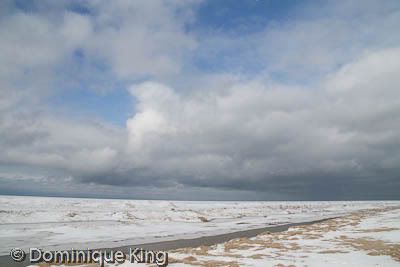 Check out the story links below for more about our visit to this beautiful lighthouse, plus more photos of the lighthouse and park.
Thanks to Debbie Dubrow of Delicious Baby for creating and coordinating Photo Friday to link travel photos and blog posts across the Web.
Related Stories
© Dominique King 2009