President's Day may be past, but I remember the traditional observance of George Washington's birthday as being February 22 when I was a kid.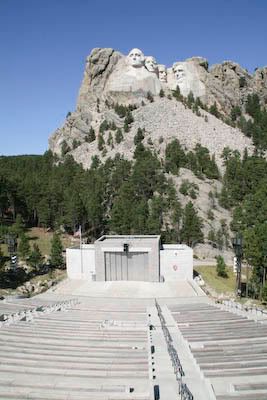 And with the attention surrounding the bicentennial of Abraham Lincoln's birth earlier this month, I thought it might be nice to give a little extra acknowledgement of our first president's birthday before the traditional date passes.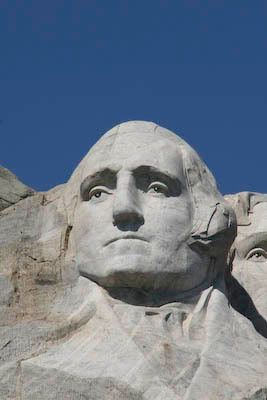 So, here are a few more shots from our trip to South Dakota's Mount Rushmore, including an alternate view of Washington taken from Mount Rushmore's Presidential Trail and a couple of shots from the site's amphitheater where Tim is seen taking a break from his photo taking.
Missed my earlier story about our visit to Mount Rushmore? Check it out at Mount Rushmore memorializes larger-than-life presidents.
Thanks to Debbie Dubrow of Delicious Baby for creating and coordinating Photo Friday to link travel photos and blog posts across the Web.
© Dominique King 2009