This year may call for extra vigilance from Smokey Bear as Michigan's nearly 100 state parks prepare to celebrate their 90th anniversary with banners, giveaways and ice cream with birthday cake.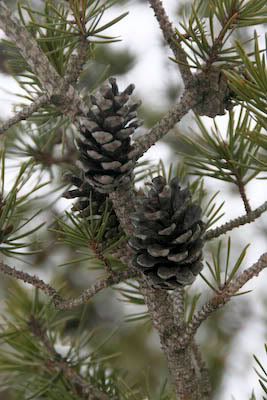 I first realized this was a milestone year for our beautiful park system as we bought our 2009 annual park permit from a friendly ranger at Ludington State Park. I noticed the decal's anniversary design and "90 years of excellence" slogan.
Anniversary festivities officially kick off this summer in June with a party in 77 state parks and an expected combined one-day attendance of more than 100,000 guests.
Michigan's State Parks and Recreation Areas offer a wide variety of natural experiences and resources for visitors throughout the state—from Detroit's Tri-Centennial State Park, a 31-acre urban oasis offering shoreline fishing, 52 boat slips and a replica lighthouse to the 360-plus-acre Lake Gogebic Park offering activities like camping, hiking, cross country skiing and boating in Michigan's remote western Upper Peninsula in Ottawa National Forest, near several scenic waterfalls and the Porcupine Mountains.
Among our favorite Michigan park memories over the years include: camping at the Metamora-Hadley Recreation Area, when a nighttime rainstorm washed one of the flip flops sitting by our tent across a road and into the lake (we found it while we canoed the next day!); launching our canoes into the Huron River from the Proud Lake Recreation Area; hiking the shore and canoeing the Pinnebog River in Michigan's "thumb" at Port Crescent State Park; picnicking in Wilderness State Park in northern Michigan; visiting the waterfalls at Tahquamenon Falls State Park; and visiting some of Michigan's numerous lighthouses in Grand Haven, Leelanau, Mears and Ludington State Parks.
While Michigan's Mackinac Island became a national park in 1875 and a state park 20 years later, Interlochen State Park lays official claim as Michigan's oldest state park. The state's Department of Natural Resources (DNR) launched the official state system of parks and recreation areas in 1917 with the approved purchase of 200 acres of land for $60,000 near Interlochen that included the last remaining stand of virgin pines spared from logging in the Lower Peninsula. Today, Interlochen State Park includes a nature trail leading through these special pines.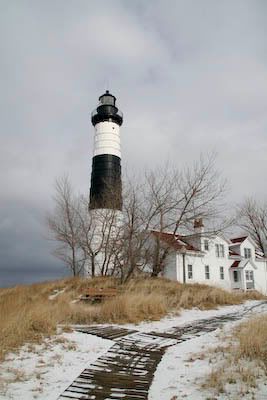 The state's Public Domain Commission administered the park at Interlochen until 1919, when the state created the Michigan Park Commission. Park officials began estimating park attendance by 1922, when approximately 220,000 visited the state's parks. Today the system under the auspices of the DNR includes 284,154 acres, more than 13,000 campsites and draws more than 20 million visitors each year.
While summer marks the official anniversary celebration, our parks and recreation areas offer plenty of four-season fun. Be sure to check back with Midwest Guest later this week to read about our recent visit to the lighthouse at Ludington State Park and check back throughout the year as we visit as many of Michigan's parks as possible.
Meanwhile, I'm hoping that DNR and park officials opt for battery-operated or electric birthday cake candles for the June parties so Smokey Bear can relax, celebrate the continuing beauty of nature and mark this great milestone with park visitors!
© Dominique King 2009