Remembering Motown this week with posts about the Motown Museum and the legendary Funk Brothers also made me think about some other great Detroit-based artists. We're fortunate to have a rich musical tradition here, and I've been fortunate enough to see some really great live music in venues and festivals around town.
Here are a few photos of soul singer Bettye LaVette and blues diva Thornetta Davis from the 2006 Detroit Festival of the Arts.
Bettye LaVette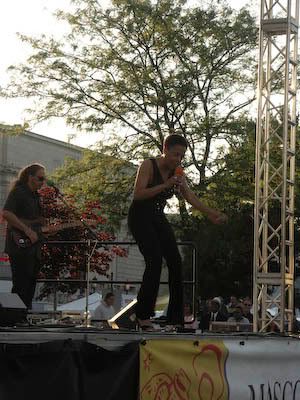 Bettye LaVette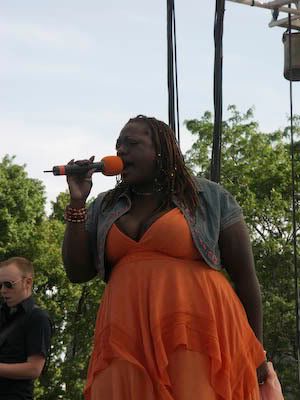 Thornetta Davis
There won't be a 2009 Festival of the Arts because of the Midtown Loop Greenway construction. Festival organizers pledge a 2010 return for the annual festival.
Looks like I'll rely on the 2009 Concert of Colors for my live local music fix this summer.
Thanks to Debbie Dubrow of Delicious Baby for creating and coordinating Photo Friday to link travel photos and blog posts across the Web.
© Dominique King 2009