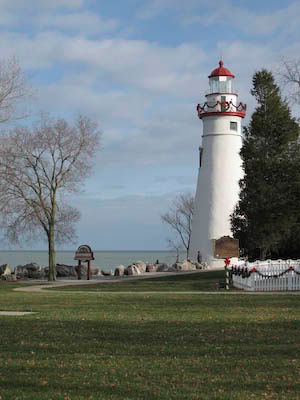 Regular readers of Midwest Guest may remember one of my first blog posts about spending a sunny summer afternoon at Ohio's Marblehead Lighthouse and climbing the long spiral staircase to the top of the tower.
We recently revisited Marblehead on the way home from a trip to Cleveland. The day was cold, but clear and sunny, making it perfect for snapping a few photos of the light in its holiday finery.
Thanks to Debbie Dubrow of Delicious Baby for creating and coordinating Photo Friday to link travel photos and blog posts across the Web.
© Dominique King 2008