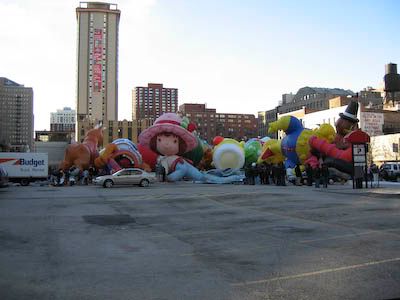 Everyone loves a parade!
I always like lounging around home on Thanksgiving morning, turning on the television, watching the holiday parades and waiting for Santa to ride into town to kick off the Christmas season. Never mind that mall stores are pushing the holiday shopping season ever closer to Halloween, the season doesn't really start in my mind until Santa arrives, greets the crowd and receives the keys to the city.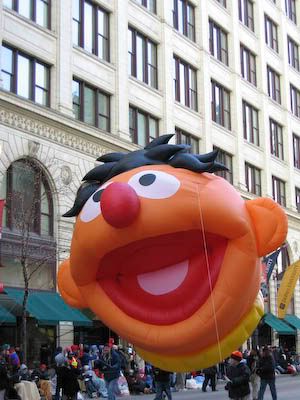 Visiting Chicago a few years ago, we ventured out of the warm cocoon of our hotel room on a briskly cold Thanksgiving morning to catch some of the city's parade preparations and huddle on a crowded street corner to watch some of our favorite parade balloons pass by.
Ah, but if Chicago only had a Super Grover balloon!
Flying Muppet! Red nose! Is Rudolph still working with the reindeer, or does Santa need a new guide for his sleigh team?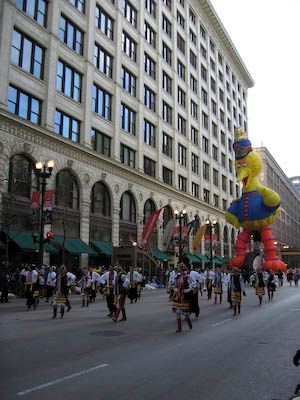 Thanks to Debbie Dubrow of Delicious Baby for creating and coordinating Photo Friday to link travel photos and blog posts across the Web.
© Dominique King 2008