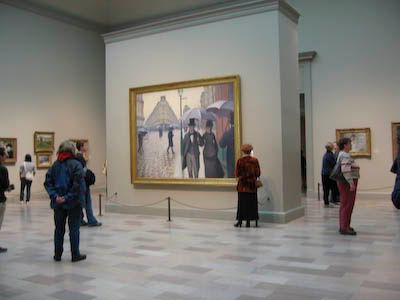 I recently ran across these photos from a trip we took out to Chicago several years ago.
I always love visiting the Art Institute of Chicago, primarily because of their excellent collection of Impressionist-era paintings.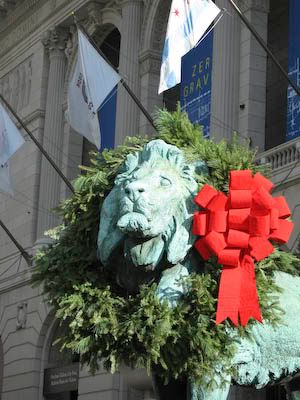 Seeing the big lions out front, decked out in their holiday finery, is also always fun to see.
I remember one year when we visited the museum the day after Thanksgiving. A long line of people queued up at the front of the building, waiting for it to open for the day.
Chicago has a weekly news magazine called Streetwise. The publication employs vendors who are currently homeless, or at risk of becoming homeless, to sell newspapers on city streets and create at least a small opportunity for them to earn income.
A Streetwise vendor hawked papers in front of the museum that day with the promise that he'd tell museum visitors the location of the entrance with no lines to get in with their paper purchase.
Most folks ignored him.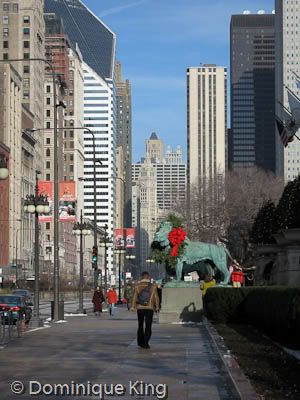 Now, I like reading local publications, so I usually will purchase local papers or pick up the freebies.
I'd heard about this paper and its sales system. Plus, it was a cold day and even as the museum was set to open within minutes, standing around in a long outside line to get in didn't sound like a lot of fun.
So, I bought a paper.
Soon we were around on the back side of the museum and walking into the warm building, while the folks out front were still freezing in line waiting to get inside.
Thanks to Debbie Dubrow of Delicious Baby for creating and coordinating Photo Friday to link travel photos and blog posts across the Web.
© Dominique King 2008