We fell in love with Basque cuisine when we visited Basque Country during a walking tour of the area several years ago.
Great food was everywhere we traveled in the Basque region. We even stopped at a highway truck stop where a long line of cured hams hung drying over the coffee counter as travelers enjoyed a quick roadside meal.
Reading Mario Batali's descriptions of visiting the Frank Gehry-designed Guggenheim art museum in Bilbao, sampling pintxos (the Basque word for tapas) mid-afternoon at a busy pintxos counter and enjoying hake fish prepared with a pil-pil sauce brought back some nice memories of our trip to the Basque Country. You can check out Batali's Basque adventures, and exploration of other regions of a country with a fascinating cultural and culinary history, in his book Spain: A Culinary Road Trip, a companion volume to his Public Broadcasting System television series of the same name.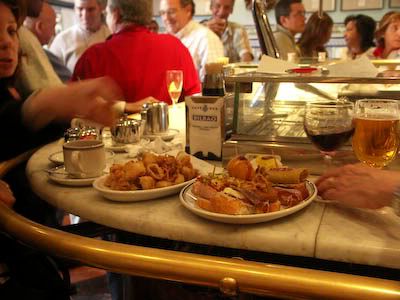 This book is just one in a package of food and travel books donated by Midwest Guest to the travelblogger Passports with Purpose fundraiser benefiting Heifer International.
Check out the Passports with Purpose prize page for information about prizes, including an opportunity to whet your appetite for travel with my book package:
Spain: A Culinary Road Trip by Mario Batali w/Gwyneth Paltrow
1,000 Places to See Before You Die-by Patricia Schultz
Immersion Travel USA-by Sheryl Kayne
Diners, Drive-Ins and Dives-by Guy Fieri
Frommer's 500 Places to See Before They Disappear-by Holly Hughes

(Books shipped to a winner in the United States or Canada)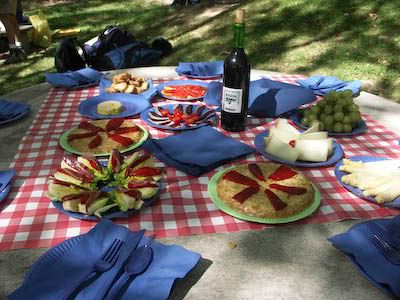 My book bundle is just one of the prizes offered in the Passports with Purpose effort. So, before you make your donation, be sure to check out all of the great prizes you could win.
Select the prizes you'd love to win, and go to the Passports with Purpose First Giving link to make your donation. For each ten dollar donation you make, Passports with Purpose enters you into the raffle for your prize of choice. Make sure you enter your email address and the number of the prize you want to win in the comments field, so the Passports with Purpose crew can notify you if you win! Passports with Purpose promises not to use your email for any other purpose than to notify you if you win a prize.
Passports with Purpose founders will pull winners and notify them via email on December 30, 2008.
Help us help others, and maybe find some great travelblogs you'll continue to enjoy year round in the process!
© Dominique King 2008