Michigan has plenty of popular tourist attractions like northern Michigan's Sleeping Bear Dunes, Isle Royale National Park, sandy beaches, beautiful lighthouses and opportunities to enjoy our water and winter wonderland. But one of the largest draws when it comes to tourists in Michigan is a massive shrine to the joys of hunting, fishing and shopping located in the small southeast Michigan town of Dundee, a 225,000-square-foot Cabela's retail store.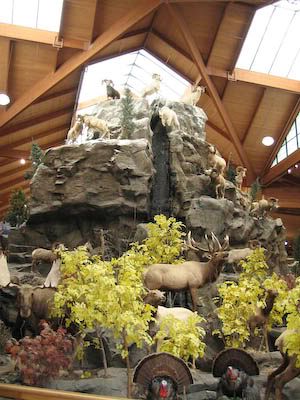 The company started in 1961 as a kitchen-table enterprise run by a couple named Dick and Mary Cabela in their Chappell, Nebraska home. Dick soon talked his brother Jim into joining the business, and the family-run company grew from a small mail order-based catalog business into a massive company that includes nearly 30 retail outlets, an outdoor magazine, television programs and the still successful catalog operation.
I originally became aware of Cabela's as a mail-order outlet through the newsprint catalogs that occasionally came to the house. When the company opened Michigan's first Cabela's in Dundee, the move generated a lot of excitement with predictions that it would be one of, if not the, biggest tourist attraction in the state. I'm not sure if the state's initial prediction of 6 million visitors per year to the store materialized, but judging from the crowds I've seen there during several visits over the years, I think it may be entirely possible. Plus, there's at least one recent story in the local media that echoes the claim of Cabela's as one of the state's largest tourist attractions.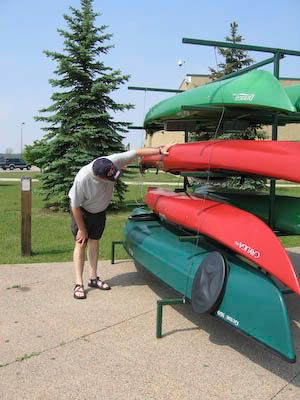 Cabela's sees its retail outlets as not only stores, but as educational and entertainment venues. In-store displays appeal primarily to those who hunt and fish, with huge displays of taxidermy animals, dioramas and aquariums, as well as a "gun library" of vintage and collectible weapons. The Michigan store also has a restaurant with some wild game menu items, parking for RVs and semis, a dump station and dog kennels to make it easier for traveling visitors and truckers to stop and shop.
Warmer weather sees the store hosting outdoor displays like canoe and kayak shows, tent shows and demonstrations like chainsaw carving in the large space in front of the store.
The company Web site even has online forums with discussions of hunting, fishing and general outdoor topics.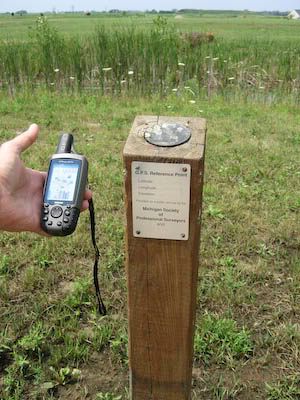 We like geocaching, so we enjoyed finding a geocache in a wooded area near the Dundee Cabela's parking lot and checking out a surveyed Global Positioning System reference point, provided by the Michigan Society of Professional Surveyors and Cabela's, to check the accuracy of our GPS unit.
Tim enjoyed checking out the canoes and kayaks during one of Cabela's outdoor shows, and Cabela's stores and Web site stock a great selection of general outdoor wear.
So, visiting the store is a can still be fun stop even if, like us, you're not all that into hunting or fishing and just simply enjoy general outdoor sports.
© Dominique King 2008