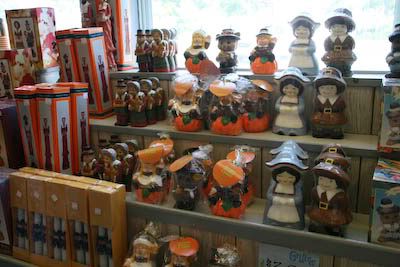 Here are a couple of photos for those who complain that the stores and malls immediately jump from Halloween displays to the excessive store displays often associated with Christmas.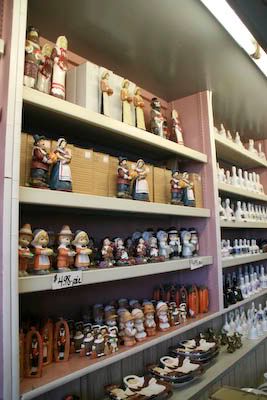 Several touristy gift shops along the waterfront in Plymouth, Massachusetts have plenty of Thanksgiving holiday tchotchkes, trinkets, knickknacks and whatever on display. We saw this when we visited one hot and humid day at the end of the summer and stepped inside one of the stores to enjoy the air conditioning. You can certainly get your fill of ceramic Pilgrims and plastic Mayflower ships here!
Thanks to Debbie Dubrow of Delicious Baby for creating and coordinating Photo Friday to link travel photos and blog posts across the Web.
© Dominique King 2008