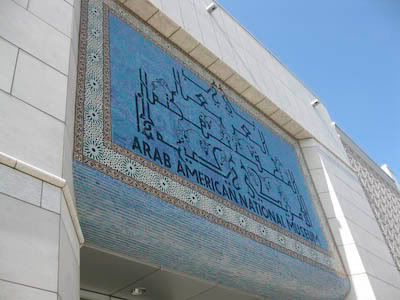 It took me a while to figure out how to deal with posting photos here. I ended up with thumbnail versions of my photos in the first few posts where I used them,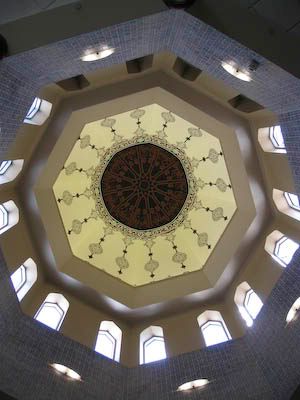 and viewers could see a larger version of the photo by clicking on those thumbnails.
Still, one of my readers asked me if it was possible to post the photos in a larger size. I eventually figured out how to post photos that would display in a larger size, but I've yet to change my original posts to the larger photos.
So, this week's Photo Friday post contains a few photos from one of my early blogs about visiting the National Arab American Museum in Dearborn, Michigan.
The interior of the museum has a beautiful domed ceiling, intricate tile work and a lovely atrium with a small fountain in it. I was pleased with these photos, and I'm happy to finally share them with everyone in the larger display size.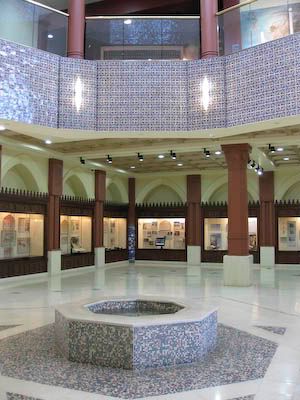 Thanks to Debbie Dubrow of Delicious Baby for creating and coordinating Photo Friday to link travel photos and blog posts across the Web.
© Dominique King 2008