Here are a few photos that didn't fit into my earlier blog post about Point Betsie Lighthouse and its restoration.
These photos are a couple of views of the lighthouse late in its most recent restoration, plus a view from inside the lighthouse tower.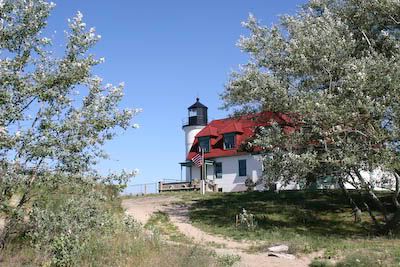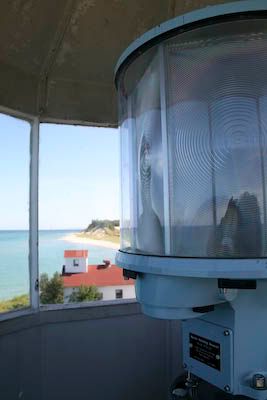 Check out the photos included with my earlier post to see a pre-restoration photo (where the top of the tower is white with a red roof, rather than the post-restoration color scheme of a black tower top), several views of the lighthouse mid-restoration and an alternate view of the beach looking the other way out of the tower.
Thanks to Debbie Dubrow of Delicious Baby for creating and coordinating Photo Friday to link travel photos and blog posts across the Web.
© Dominique King 2008