Getting away from it all can be a tough proposition when real life gets in the way, but a quick trip to the George W. Suarez Friendship Woods and Nature Center in Madison Heights, Michigan is one of my favorite destinations when I only have a few minutes to spare from my work week.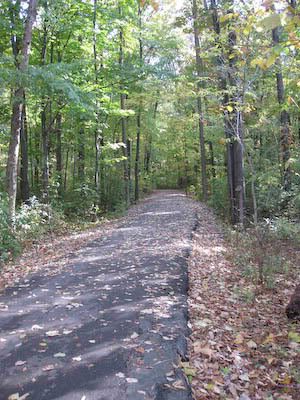 The center is a few miles from my home in suburban Detroit, but strolling the tranquil trail system there makes me feel as if I momentarily stepped into a northern Michigan woods.
The Detroit area has many nice nature centers, but Madison Heights' center is one of my favorites because it retains much of its natural ambience while providing an urban oasis that is easily accessible with an impressive menu of programs and amenities.
I regularly use the 1-1/3 mile trail system for a quick mid-day respite from the office or for a short after-work walk. The asphalted trail makes it accessible for wheelchair users or baby strollers, yet offers a more comfortable walking surface than hard concrete. Rustic log benches stationed at short intervals along the trails provide a place to just sit and enjoy the natural surroundings.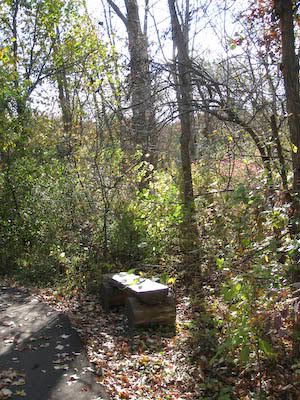 Visitors can enjoy the trails seven days a week, usually from 8:30 a.m. until sunset, and year round for walking or for cross country skiing when it snows.
Quiet mornings draw birders to the trails, scanning the treetops for migratory birds passing through the area or some of the resident birds who make their home in the center year round. Over 100 different types of birds visit the area during spring and fall migrations, and there is plenty of avian action throughout the year, according to a birding checklist at the center's Web site.
Geocachers will find several caches hidden along the center's trail system. We found our first cache at the nature center when we started geocaching nearly two years ago.
A log cabin houses displays featuring animals common to the area like frogs and snakes, an indoor "tree house" and a gift store, as well as a small auditorium and meeting areas for the center's educational programs. The cabin is open six days each week, closing on Mondays.
The center's staff is mostly a volunteer force working with a full-time coordinator and part-time naturalist. The 37-1/2 acre nature center and woods opened in 1996 and bears the name of a long-time Madison Heights mayor and county commissioner.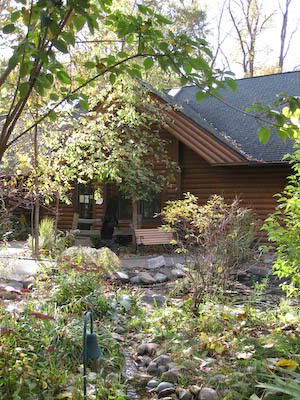 Organized center programs include guided nature walks with the naturalist, sessions for scouts earning merit badges, night sky observation with a local astronomer, holiday programs like visits with Santa Claus, hot dog lunches where volunteers do the grilling on the center's outdoor deck, maple syrup tapping, honey harvesting, movies and birthday parties.
Homeschooling parents find the center a particularly valuable resource with classes tailored to provide homeschooled children with lessons in a variety of natural science subjects. Recent homeschool classes at the center include an insect workshop, a session about reptiles and amphibians and a class about Michigan's endangered wildlife.
The nature center is a great place to go learn something new, but I still enjoy it best as my own little 30-minute vacation from hectic urban life.
© Dominique King 2008