A park docent pointed out this "whale" rock on the hike to Old Man's Cave to Tim when he was in the Hocking Hills State Park participating in a photo workshop and shoot. He, in turn, showed it to me the last time we were in the park together.
Look closely in the middle of the photo. You can see Old Moby in the lighter yellow area of the rock wall.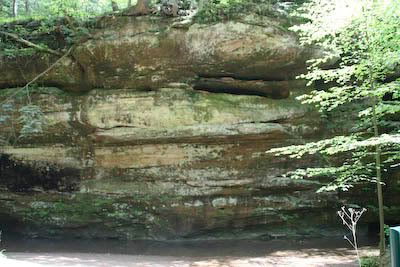 Thanks to Debbie Dubrow of Delicious Baby for creating and coordinating Photo Friday to link travel photos and blog posts across the Web.
© Dominique King 2008 (updated 2020)