We love taking in a ball game when we travel during the summer.  Here are a few out-of-town ball parks we've visited in recent years:
Links and information in story updated 2020
The Traverse City (Michigan) Beach Bums set down their blankets at the city's new Wuerfel Park in 2006. The minor league team is in the Frontier Independent Professional Baseball League. Frontier League organizers originally conceived of the league as a way for cities that might not have a chance to land an affiliated minor league team to have professional baseball. Frontier League players can sign with any major league team, unlike a farm team affiliated with a specific major league club.
(The Traverse City Beach Bums folded in 2018, and a new owner re-established the team as The Traverse City Pit Spitters as part of the Northwoods Baseball League)
Games can be a leisurely affair as the pitching tends to be a bit slower than that in the AAA minor league or in major league baseball. But the relaxed pace lends itself particularly well to enjoying a picnic on a blanket in the grassy seating area around the outfield or eating a freshly cooked burger from one of the grills stationed around the concourse.
Kids enjoy interacting with team mascots Suntan and Sunburn, and everyone enjoys the family-friendly ticket prices.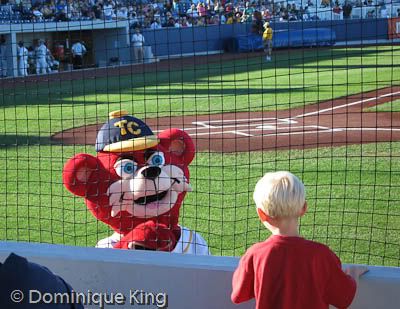 The Toledo (Ohio) Mud Hens enjoy a long-term affiliation with the Detroit Tigers' organization, meaning Toledo baseball fans can catch emerging talents as they make their way through Detroit's farm system to earn a place on a big league roster.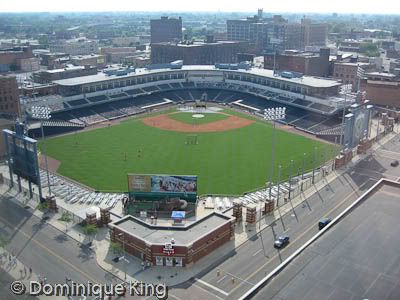 Toledo's Triple-A level status means fans enjoy a fast-paced game, with pitchers hurling balls in excess of 90 mph, and fewer of the lengthy stoppages in play major league fans suffer through to accommodate commercial breaks for televised coverage.
The Mud Hens take their nickname from a marsh bird that inhabited the area near the team's downtown Fifth Third Field during the late 1800s. Today, it is one of the most popular team names and mascots Muddy and his gal, Muddonna, entertain crowds during games.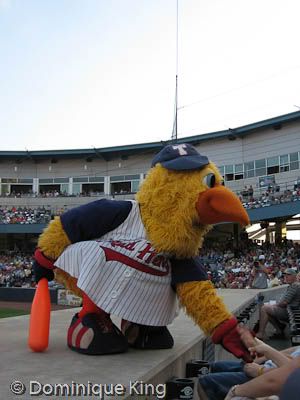 One of the team's best-known fans, Jamie Farr, appears on the ballpark's big screen doing public service announcements and promos. Toledo native Farr earned fame portraying Corporal Maxwell Klinger in the popular television series M*A*S*H. Farr helped boost the team's popularity when Klinger received a care package of Mud Hens' items during one episode, and cast members began wearing Mud Hens hats and shirts during the shows.
Catch some major league baseball action with the Cincinnati (Ohio) Reds at the Great American Ball Park.
The riverfront ball park, opened in 2003, sports a panoramic view of the Ohio River and neighboring Kentucky. The park is also a short walk from several downtown hotels and restaurants.
As always, team mascots Mr. Redlegs and Gapper are on hand to entertain the crowds.